How to save a messy refrigerator?
Sep 14,2022 | Buoth Vacuum Fresh Box
Regarding the storage of food in the refrigerator, in order to save space and keep food fresh, We recommend this refrigerator Vacuum storage jar.
Vacuum storage jars, food-grade BPA-free PP + Silicone, well keep your food, coffee, or snacks untainted in the atmosphere. The vacuum seal can pump out the air and keep it completely sealed, which stops air, moisture, and other funk from seeping in which keep food fresher and longer.
In order to facilitate your life, the vacuum food storage containers not only store coffee beans,It is also perfect for storing and preserving a variety of ingredients including preserves, jams, chutneys, rice, sugar, flour, tea, coffee, spices, biscuits, etc. Just enjoy the fresher life now.
Click 'Add to Cart' now and start your new experience with food storage!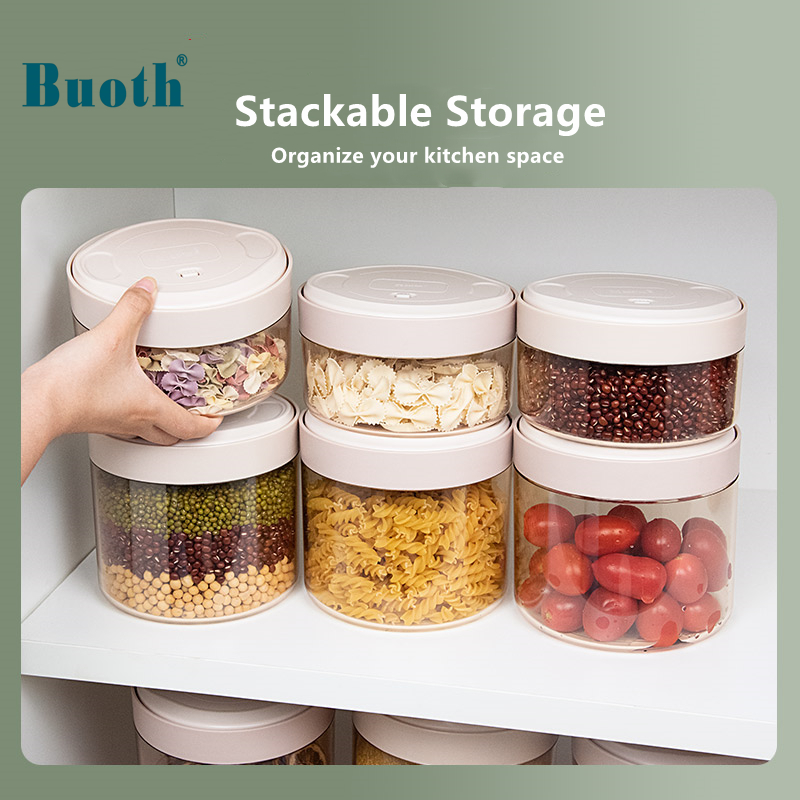 Comment